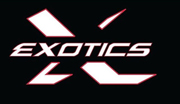 Brand name quality clubs - Demo available to test on the Driving Range
Why must your clubs fit your swing?
Answer: For better results and performance on the golf course
The shop hours are maintained to service on the spot repairs. If the shop area is closed your clubs can be dropped off at the Range service counter for repairs and pickup.
IN BUILDING 'B' WHERE...*FITTINGS R' COMPLETE
*SHAFTS R' REPLACED
*NEW GRIPS R"INSTALLED
'''WORKING TOGETHER TO BUILD A BETTER SWING'''
----DROP OFF /PICK UP EQUIPMENT AT THE RANGE SERVICE COUNTER ..NO SPECIFIC HOURS FOR GOLF SHOP -THE FACILITY IS OPEN 7 DAYS A WEEK AND AIMING TO SATISFY YOUR GOLFING EQUIPMENT NEEDS
•New custom made clubs •Grips •Shafts •Used Sets •Golf Balls •Gloves •Tees
•Shoe Spikes •Bags and more...


Your Newest Grips NOW AVAILABLE
Regrip today for a better play.
•WINN •LAMKIN •GOLF PRIDE grips available
Putter, PW, SW, 1, 3, 5 Woods, 1, 2, 3, 4, 5, 6, 7, 9 Irons
Quality Fittings
Builds your self-confidence
Takes strokes off your score
Clubs fit to you! In this case, size really does matter!
Proper shaft for your swing speed
Your grip size
Your loft and lie of the club heads
Your club weight
It makes a difference to your personal golf experience. You can find all the tools to make this possible at the North Field Golf Centre Golf Shop.
Let the clubs fit you, don't let your swing fit your clubs.